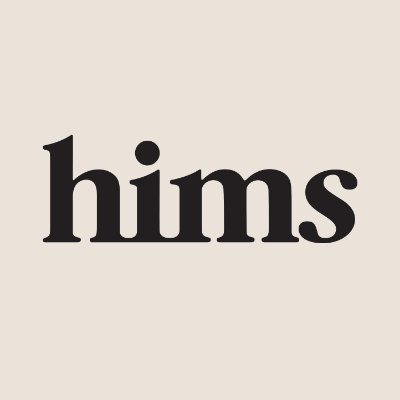 Hims & Hers
Senior Brand Designer at Hims & Hers
This job is closed
North America • Full-time
Hims & Hers is hiring a remote Senior Brand Designer. They are looking for applicants in North America and this is a Full-time position.
Join 1,000+ Designers getting our newsletter
Remote design jobs weekly

Interviews from remote designers

Articles on remote working

Free and always will be

< 0.5% unsubscribe
We care about the protection of your data. Read our Privacy Policy.
Hims & Hers Health, Inc. (better known as Hims & Hers) is a multi-specialty telehealth platform building a virtual front door to the healthcare system. Hims & Hers connects consumers to licensed healthcare professionals, enabling people to access high-quality medical care—from wherever is most convenient—for numerous conditions related to primary care, mental health, sexual health, skincare, and more. Launched in November 2017, the platform also offers thoughtfully created and curated health and wellness products. With products and services available across all 50 states and Washington, D.C., Hims & Hers' mission is to make it easier for all Americans to access affordable care and treatment for conditions that impact their daily lives. In January 2021, the company was listed on the NYSE at an initial valuation of $1.6 billion and is traded under the ticker symbol "HIMS". To learn more about our brand and offerings, you can visit forhims.com and forhers.com.
We're looking for a highly collaborative designer to expertly evolve the hims and hers brands visually. This person will ideate and execute on applying the brand voice, look, and feel at various touchpoints to ensure consistency and continuity. This role sits within hims & hers' creative team of designers, copywriters, producers, and video editors, and will work cross-functionally with other key stakeholders in the organization.
Responsibilities:
Design branded physical collateral
Created mini branded "worlds" for various campaigns and initiatives
Visually define how the brand should look at new and undefined touchpoints
Contribute to and help evolve our brand style guide and visual design system
Craft a wide range of experiences, all rooted in communicating how the brand should look and feel
Champion the hims & hers brand, providing visual design guidance to other functions of the creative team

Experience & Skills:
5+ years in a visual design role, tackling a wide range of visual and brand design projects
A thorough understanding of typography, color, and photography
A holistic approach to design, from high level strategy to small design details
Excellent communication skills and ability to present your decisions and processes clearly and confidently
A collaborative approach and ability to partner with other designers and cross-functional stakeholders
Enthusiasm for growth and improvement, openness to feedback
Adaptability and excitement for working in a fast-paced environment.
Experience with Adobe Creative Cloud and Figma
Experience with 3D a plus

Hims is an Equal Opportunity Employer and considers applicants for employment without regard to race, color, religion, sex, orientation, national origin, age, disability, genetics or any other basis forbidden under federal, state, or local law. Hims considers all qualified applicants in accordance with the San Francisco Fair Chance Ordinance.